Медицинский Центр Клеточной Терапии (МЦКТ) открыл двери в инновационную медицину для жителей Казахстана в 2018 году. Наш центр применяет в лечении широкого спектра заболеваний и ревитализации организма клеточные продукты, такие как МСК (мезенхимальные стволовые клетки), СВФ (стормально-васкулярные стволовые клетки), ОТП (обогащенная тромбоцитами плазма) и ФБ (фибробласты). У нас в центре есть всё для процесса выделения и культивирования клеточных продуктов – это наличие высокотехнологичной аппаратуры, качественных расходных материалов и профессионально безупречного персонала.
+7 (771) 772-17-02
Contact us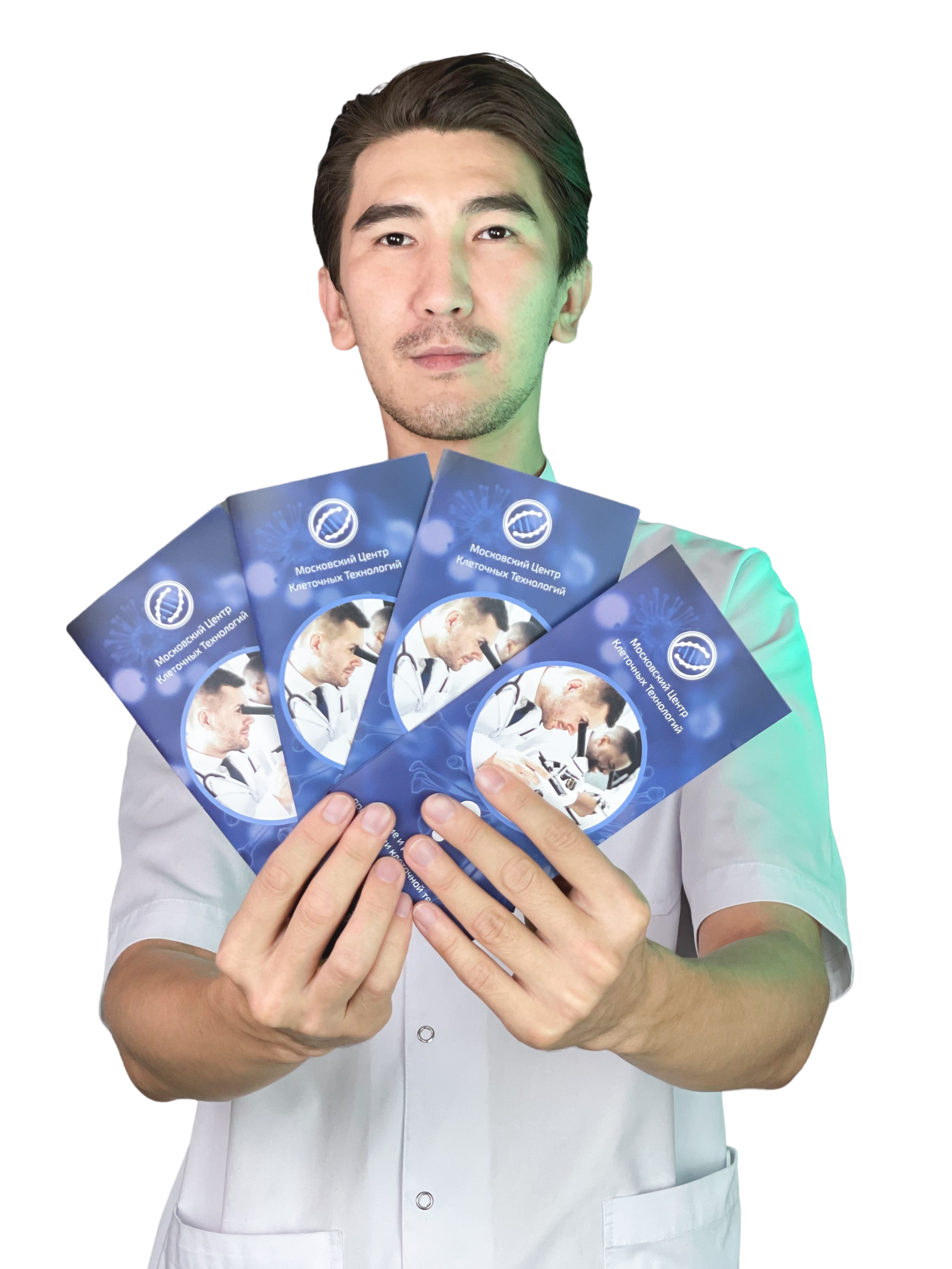 Certified clean room
During the construction of the Center, the latest production technologies were used corresponding to the global ISO and GMP standards. Our own system of ventilation, cleaning and filtering of air and the microclimate created due to this allow us to produce cell products in a safe and quality manner.
Coordinated work
The Center performs all main processes of working with cells: isolation of mesenchymal stem cells, SVF (stromal vascular fraction), and PRP (platelet riched plasma) from biomaterial; cultivation of MSC (mesenchymal stem cells) and fibroblasts, cleaning, freezing for long-term storage and preparation for administration.
Best equipment
The Center is equipped with modern high-quality imported equipment necessary for the isolation and cultivation of cell cultures: incubators, a laminar air flow bench, a centrifuge, a microscope, a water deionization system, devices for sterilizing labware, cryofreezers and Dewar vessels for storing cells in liquid nitrogen. We use only the reagents of well-known European brands that are widely recognized throughout the world. Plastic and other consumables for working with cell cultures are purchased in Switzerland.
Медицинский Центр Клеточной Терапии (МЦКТ) имеет полный пакет международной и государственной сертификации. Наша методы лечения и работы со стволовыми клетками соответствует высоким мировым стандартам!