The Moscow Center for Cell Technologies (MCCT) opened the doors to innovative medicine for the residents of Kazakhstan in 2018. Our center uses cell products such as MSC (mesenchymal stem cells), SVF (stromal vascular fraction), PRP (platelet riched plasma) and FB (fibroblasts) to treat a wide range of diseases and revitalize the body. Our center has everything or the process of isolation and cultivation of cell products: high-tech equipment, high-quality consumables, and professionally impeccable staff.
+7 (727) 327-99-23
Contact us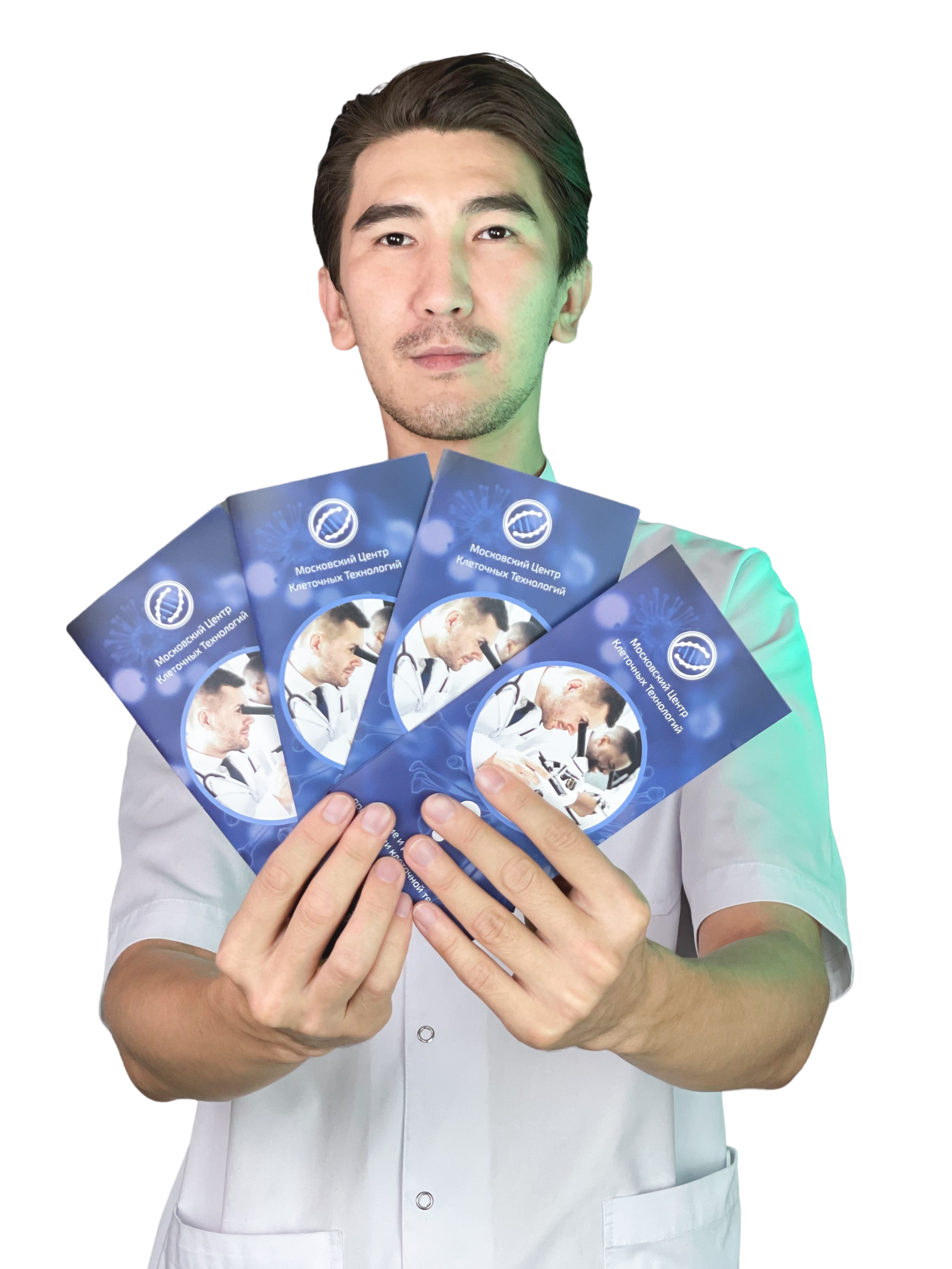 Certified clean room
During the construction of the Center, the latest production technologies were used corresponding to the global ISO and GMP standards. Our own system of ventilation, cleaning and filtering of air and the microclimate created due to this allow us to produce cell products in a safe and quality manner.
Coordinated work
The Center performs all main processes of working with cells: isolation of mesenchymal stem cells, SVF (stromal vascular fraction), and PRP (platelet riched plasma) from biomaterial; cultivation of MSC (mesenchymal stem cells) and fibroblasts, cleaning, freezing for long-term storage and preparation for administration.
Best equipment
The Center is equipped with modern high-quality imported equipment necessary for the isolation and cultivation of cell cultures: incubators, a laminar air flow bench, a centrifuge, a microscope, a water deionization system, devices for sterilizing labware, cryofreezers and Dewar vessels for storing cells in liquid nitrogen. We use only the reagents of well-known European brands that are widely recognized throughout the world. Plastic and other consumables for working with cell cultures are purchased in Switzerland.
The Moscow Center for Cellular Technologies (MCCT) has a full package of international and state certification. Our methods of treatment and work with stem cells meet the highest international standards!