Stem cell


therapy center


in Kazakhstan ABOUT CENTER Using your body's own healing potential CONSULTATION
В каких сферах


клеточная терапия


эффективна Эффективный способ лечения различных заболеваний AREAS OF TREATMENT
Медицинский Центр Клеточной Терапии (МЦКТ) открыл двери в инновационную медицину для жителей Казахстана в 2018 году. Наш центр применяет в лечении широкого спектра заболеваний и ревитализации организма клеточные продукты, такие как МСК (мезенхимальные стволовые клетки), СВФ (стормально-васкулярные стволовые клетки), ОТП (обогащенная тромбоцитами плазма) и ФБ (фибробласты).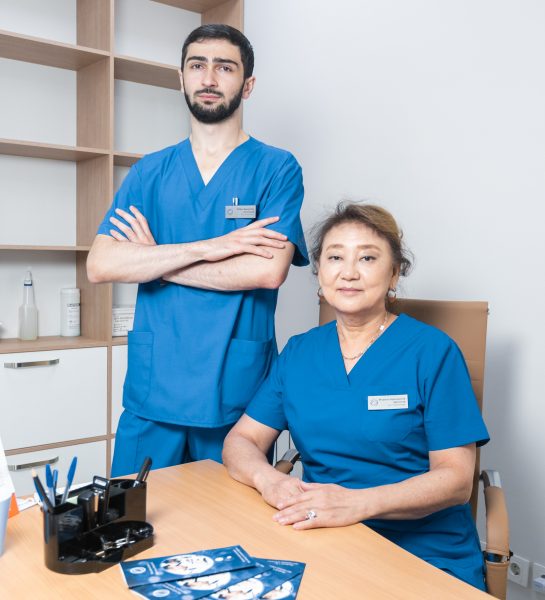 Our Center is ready to offer the latest technologies in the treatment of diseases in children.
Cell therapy is a unique modern alternative in the treatment of diseases of the internal organs.
The main properties of stem cells are their ability to reproduce themselves and the ability to transform into almost any other cell in our body, providing the replacement of old defective cells with new operating ones.
STROMAL VASCULAR FRACTION
A minimally manipulated highly effective cell product obtained within two hours from the patient's own adipose tissue. A rich cocktail of the fraction has a regenerative potential, immunoregulatory activity and a pronounced anti-inflammatory effect.
Fibroblasts produce collagen, proelastin, fibronectin, and glycosaminoglycans; all these substances form the extracellular matrix, that is, the framework of connective tissue. The use of fibroblasts in cosmetology as a personalized cell product is a modern, highly effective and safe method of restoring the skin youth.
PRP is an almost painless, highly effective, and at the same time natural cosmetological method for improving and restoring the skin. The administration of PEP into the dermis activates the biological mechanism of natural skin repair
FREQUENTLY ASKED QUESTIONS
В данном разделе вы можете найти ответы на самые
часто задаваемые вопросы по клеточной терапии.
If you didn't find the answer, please send us your question.
+7 (771) 772-17-02
Свяжитесь с нами!
Working hours:
Mon - Fri

10.00 - 18.00

Saturday

day off

Sunday

day off
Contacts:
Phone

+7 (771) 772-17-02

Email

info@cellcenter.kz

Address

мкр. Нуркент 5/25